Hello and Happy Holidays to one and all,
A Ramblings update is way past due so here we go.
I hope this finds you healthy, safe, and as happy as one could expect to be given the ongoing pandemic situation. Another season, another variant, or so it seems.

My own plans to go back to Ireland in January have been thwarted by the introduction of new restrictions and test requirements over there…perhaps February will see a relaxation of these policies.
We were able to take our Autumn in Ireland Tour back in October and it was simply delightful. The weather was spectacular, we were received with great enthusiasm by everyone,e and I can't imagine having a better trip!
We were all fully vaccinated and most had their booster shots, all of which I expect to be a requirement for our 2022 Tours.

We have two Tours in July 2022.
The first is Ireland of the Ages: July 17-25, 2022. On this tour we'll spend time in County Clare before moving up to Westport in County Mayo and then back across the Irish Midlands to the counties of Kildare and Meath.
Monastic ruins, castles, ancient stone forts and megalithic burial mounds, a sheepdog demonstration, beautiful scenery, and lots more.

The second tour is Enchanted Ireland: July 26- August 3, 2022. On this tour we'll spend a night in County Clare before going south to the counties of Kerry and Cork and on then to Kilkenny and Kildare. We'll drive along the beautiful Dingle Peninsula, travel to Ireland's most southerly point at Mizen Head, see the Blarney Stone, visit Kilkenny Castle, Powerscourt Gardens, more beautiful scenery…and more.
Flyer and full itinerary for both Tours can be found on our Tours page here on the website, as well as reservations forms and sign on details. Please get in touch with any questions. As our Tours have a smaller group size we expect these trips to fill up and we're very much looking forward to both.
I'm very happy to have been contracted with Norwegian Cruise Line again in 2022. It will be wonderful being back on the open seas. I was offered and accepted six sailings onboard the Norwegian Pearl on her Boston to Bermuda 7- night cruises. The dates are:
April 15-22
April 22-29
April 29-May 6
May 6-13
June 3-10
June10-17
I'm trying to entice folks to sign on for the April 29- May 6 cruise. We already have a few folks coming on that one and I'll be well settled in to ship life and will have plenty of tips and suggestions to offer.
My performance schedule, while not what it was a few years ago, still keeps me engaged and I've been doing quite a few private events over the last eighteen months. If you're planning a party or get together of sorts, be it a birthday, anniversary, fund raiser or community event, and you see fit to have an Irish folksinger/humorist involved please get in touch.
My first two public events of the New Year are: January 9 in Meehan's Irish Pub and Restaurant, in St. Augustine, Florida…a lovely cozy little spot right there on the waterfront. I believe I start at 6.00PM
And January 11, a house concert or perhaps barn concert (all depends on the weather) at the home of my dear friend Barbara Smith, in the Tampa/Brandon area of Florida. For more information, please get in touch here or private message me or Barbara on Facebook Messenger. I have not performed in Florida for several years and look forward to seeing some old faces once again.
Over the last few weeks, I've been adding original songs to my hometown Facebook page, Drogheda Down Memory Lane. All the songs pertain to the town and surrounding area and I'm mulling over the idea of releasing the collection on a CD. It would be a fun project.
Undaunted by the fact that I'm not out and about as much as I was, I ordered some new O'Donoghue Folksinger ball caps in two colours, one is sort of bone colour, or dare I say tan…and the other black.
Should have delivery soon. Again, just get in touch if you'd like to purchase one.
That's about it from me for now. I hope you have a most enjoyable Christmas Season and a very Prosperous New Year.
See you out and about, Harry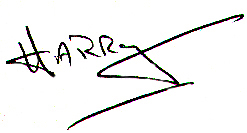 O'Donoghue Music and Tours, Inc.
403 E. 51st Street
Savannah, GA 31405
912-398-2276